EX Community
i didnt actually smoke it in my dream but i could see myself rolling it ... it was so clear... which is funny cause i dont roll my own... however ive seen enough people do it that i probably could...i could see myself customizing it.. putting 2 filters one at each end and rolling it up the cutting it in half so i would have one for later...i searched for tyhat damn cigarette when i woke up it was so real..thank god it was a dream....i beleive if you have a dream that you dont want to come back you have to tell someone.. this makes your conscious aware of it .. and it will go away... :-) ... keeping my fingers crossed
Comments (9)
smokemares are pretty common, they can really shake you up! It's just your addiction trying to get your attention. Thanks for telling us, I'm sure you've broken the spell! Shake it off and move on, a grateful EX-smoker!
SarahP 1265 days ago
Doesn't it feel great when you wake up and realize it was just a nightmare?
Michwoman 1265 days ago
Another Woo Hoo to you, girl! Proud of you!At week 3, I was having those same smoking dreams. I blew it off and looked at it like dreaming about an ex or a place I've been in the past. Now we are in the present and think of the future we have in front of us! I'm 43 days quit with no nicotine replacement at all except Chantix. I still have coughing at night and now smelling wood after I quit coughing. Is that normal?? I lost my only and best friend yesterday (he wanted out), and I was wounded since I don't have family. Did I want to smoke? Yes. Did I smoke - no. But I did eat some extra banana popscicles! LOL
I started a Zumba class that meets twice a week. I was the oldest one there at age 61 and got complimets from the younger folks. With God's help, I WILL NOT FAIL. Don't even miss it. Just can't figure out this wood smell! Maybe my coughing is getting way down to the bottom of the smoke heap!
Love to all !!
Aries
"Set the caged bird free from smoking"
Aries2 1265 days ago
Its funny how you start the blog by telling everyone that you didn't smoke in the dream. :) You are even protecting your quit in your dreams! (PS Don't feel bad if you puff in the dream. better there than real life)
Danno_11-10-12 1265 days ago
Smokemares are scarey and feel so real. thankfuly we wake up smoke free
65 is awesome, you are really rocking this quit
Renee 12 in porgress
Wishingstar_Renee 1265 days ago
Shake it off and out is right friend! xo
http://www.youtube.com/watch?v=WbN0nX61rIs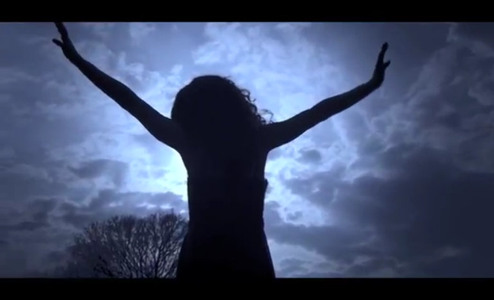 joyeuxencore_11-5-12 1265 days ago
Glad it was just a dream! You are doing this and have a strong 65 day quit! Congrats!
Nyima_1.6.13 1265 days ago
I had smokemares this week, too. No fun! You're doing super though, over two months, awesome! Take care
jensteff 1264 days ago
More Posts From This User
Log In to the EX Community
Already a member?
Blogs
numerous attempts to quit, been smoking since age 16 .. now 61 yrs old..im afraid its too late, it is too deeply engrained..correction, its never too late to improve your life..so here we go
Page Actions