EX Community
In case your wondering, it's my shorthand for "Queen of Denial".
Yesterday I saw my pulmonologist. He was very complimentary towards me about my weight loss and the improvements that had resulted from it (no more CPAP, no more blood pressure medication and no more cholesterol medication). He decided to put me through the 6-minute walking test while measuring my oxygen levels. When I was done, He told me that her was thinking of putting me on oxygen because my levels under exertion were lower than he liked.
His phone rang at that point and I was left to mull that idea over. Can you say panic? Mind you, this doctor has said to me before that I have COPD but that information didn't penetrate. To my way of thinking people with COPD were like my uncle who spent his last days in deep distress. Here I was exercising regularly and my shortness of breath was a lot better than when I first started seeing this doctor a few years ago. I'm not one of *those* people, am I? Oxygen? How am I going to get around?
Well, catch me stalling for time (denial into bargaining) When the doctor got off the phone I asked him if it could've been a fluke. He thought about it for a moment and decided that he would give me an additional inhaler (That makes three -- I don't have a breathing problem, do I?) and repeat the test in a month.
I came home and started asking questions online and in my 3-D life. The answers I got lead me to believe that there are things I can do to help myself, and I was reminded a few times that I can get a second opinion. When I got up this morning I wasn't looking forward to the day. The recovering part of me made me get up and go about my routines and I'm feeling a lot better physically, emotionally and spiritually now. And perhaps I now know better than to ignore the damage that 37 years of smoking has done to me. In spite of my being quit 4 and 1/2 years, I'm and ex-smoker, not a non-smoker and there is a difference. I'll never recapture the feeling of a body undamaged by smoking.
And this is one more reason to say N.O.P.E.
Comments (12)
Me at loss for words, unusual. I hope like you do, that 27 years of smoking damge, which I don't know if I have any. The sad reality of it is even If I stay quit. I'm still at risk some. I have the smokers cough, but that might go away. if it does not . I will have doc look at me a month or 2 down the road.
Still sound to me being smoke free is still better, you have some improvements in your health or am I reading this wrong? wow 4 and half years.
Working on day 7
Renee
Wishingstar_Renee 1343 days ago
I hear you. I think we all deny many things when it comes to the realities of the bad things we've done (and continue to do) to our bodies. But I see so much incredible improvement by what you wrote - the end of the CPAP, blood pressure and cholesterol medication. I mean that's BIG stuff. You've made major changes (aside from quitting, as if that's not big enough). And all you can do is - keep on with what you're doing. That's all any of us can do. Hold back the aging and deteriorating of our bodies as best we can.
And yeah, we ARE ex-smokers not non-smokers. And there IS a big difference. And we WILL pay the price for that - sooner or later, in one way or another. That's why we who "get it" simply can't take that one puff. When you really "get" that cigarettes do kill you, when you believe that whole heartedly, it becomes a whole lot easier to say NO. I'm sorry, Cleo. But as you say there ARE things you can do to help yourself. A big hug coming your way from Tennessee.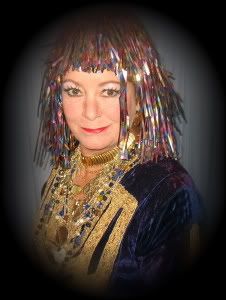 Giulia 1343 days ago
That would freak me out, too, if after 4 years of not smoking, I was told that I needed oxygen! However, I have COPD, also, and know that I've done a lot of damage to my lungs with smoking for over 40 years, COPD is progressive, even if we don't smoke, unfortunately. And like you, I will forever be an ex smoker. It is sad and anger producing to come face to face with that damage. I recently found out I had a heart condition and diabetes, and I was pissed for 2 days that I would have to quit smoking and quit sugar. I shortly came into acceptance into what i had to do to live and now have 14 days without the cigarettes & sugar, It sounds like you are being realistic, too. Good luck to you! Blessings,,,
gayvenda 1343 days ago
This post is my big angst! I am so lucky to have no visible damage now but I am sure all those years of abuse will 'bite me in the tush' eventually!
I sure hope you can put off the need for oxygen! I certainly don't know you well but from what I see here on the site you appear to be the kind of person that will do what needs to be done for a better quality of life! I wish you the absolute best in your endeavor to improve your lung function and I hope you'll keep us posted!
Nyima_1.6.13 1343 days ago
Stick with Thomas, He has all of the answers that you need because you can slow down or even stop the progression of copd. He has that info in his blogs and I would like to see him write about that again too, for Sunday!
Take heart Sheryl...my prayers are for your strength in spirit and in health....you'll be fine, somehow, I just KNOW it. ♥
Ex_Nancy 1343 days ago
I don't know what you have done so far to improve your lung function -but I definitely would seek a .second opinion about things you might do. I would also check in with Thomas for he has done massive amounts of research and is on the journey you are embarking upon.
I know you will stay strong. Know that I will be thinking of you and will always be in your corner!
Nancy
Quit 7/4/12
Youngatheart.7.4.12 1343 days ago
Thanks for sharing and reminding us again, despite the positive changes we've made in our lives we are forever, EX smokers and not Non-smokers. The possibility of negative consequences from smoking are real for all of us. I know you'll be proactive as best you can now that you accept the copd diagnosis and let's see how well this can go for you! Peace to you!
Bonnie11.3.2009 1343 days ago
Thanks for the post and you make an important and unsettling point - we are ex-smokers, not non-smokers. And thankfully we are not smokers anymore. Sending you only my best wishes. Thomas is a wonderful resource as you put together your plan of action.
Brian100 1343 days ago
I want to thank you all for your thoughts, prayers and blessings. Everyone has been so kind and helpful. I described you to another friend as a band of angels.I am using *all* my inhalers, continuing to exercise, and I have the contact info for another pulmonologist if I decide to get a second opinion. Trust that I am going to continue to take good care of myself. I am a lot less fearful today because of the support of my friends, virtual and 3-D.
AutumnWoman 1343 days ago
I don't need to tell you, for you already know that GOD is in you. HE never gives us what we can't handle. The FATHER knows us better than anyone. Keep holding HIS hand Sheryl, HE will give you the answers. My love to you my dear friend♥
LindaN_7-14-10 1342 days ago
(((Sheryl)))
Leeza 1342 days ago
More Posts From This User
Log In to the EX Community
Already a member?
Blogs
Married, 1 adult son on the autism spectrum. Quit date: November 11, 2008 (Cold Turkey)
Page Actions