EX Community
Hello!!
I'm still keeping on going! Thanks to Steelhead sending messages every so often and keeps me checking in!! Whether or not I post.
I'm so surprised it is 87 days already!! I really didn't know the exact number. I'm also still going, although really slow, on weight loss. I still say it is a lot harder! Every once in awhile I think having a cigarette might be nice, but then it goes away quickly! NOT doing that, ever. NOPE has helped many times, Not One Puff Ever!!
Just keep on putting one foot in front of the other. In spite of all the insanity of life!!
Comments (8)
awwwwwwwwwwwwhhhh...bless your heart...it aint nothin..........congrats on 87.......can not wait till you reach 100.............thank you jim ohio
Jim_ohio 1353 days ago
Congrats Jo! 87 is awesome! I stared a diet on Monday! Ugh! We can get it done!
Nyima_1.6.13 1353 days ago
Hi Jo! Congrats on 87 days!! Hooray! You are almost ready for the Triple Digits Club!!
Strudel 1353 days ago
Hi Jo! Good to hear that you are smoke-free - congratulations on 87 days!
Brian100 1353 days ago
Congrats Jo and look at you zooming toward the triple digit 100 days club on MAY 22nd!!! xo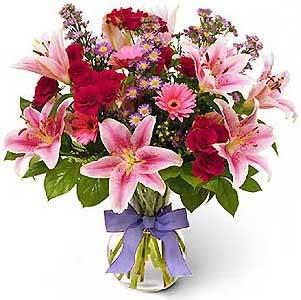 joyeuxencore_11-5-12 1353 days ago
Thanks guys! It is pretty cool!! May 22nd huh...guess I better mark that down. I seriously will forget it, as I forget almost everything else.
The weight loss is slow but I guess 15 lbs beats zero! Plus now that I'm gettin' really OLD it goes off more slowly as well. I've had days where I never ate quite what I was supposed to but have never had a day where I had ONE PUFF! Yipee skippy!!! In fact, I just went outside and there were my two guys, puffing away. Phew, do they ever stink. The son will not smoke around me at all costs unless I just walk in on him, but the hubs does not think. Period. hahaha.
Good luck Jim! I just knew I had to do both at the same time as I did not want to gain any more! Feeling a bit like a rabbit, though....except I can't even have carrots!! Ha!!!
Thanks again, and HAPPY MOTHER'S DAY to all you Moms out there!! Mine is gone 13 years now and you sure never stop missing them.
Jo_74 1353 days ago
freeneasy 1352 days ago
Oops! I should say good luck to Nyima on the diet, not Jim....I still get things on this board wrong. Sorry, Jim! haha
Being a tad slow on the uptake, I just realized that yesterday was my 'official' three month mark! Oh, well. Every day without smokes, and eating healthy, is a celebration. Works for me.
Thanks, freeneasy! :)
So, once again, Happy Mom's Day, and all the best to everyone!
Jo_74 1351 days ago
More Posts From This User
Log In to the EX Community
Already a member?
Blogs
I'm short. I've heard every short joke there is.
Page Actions