EX Community
132 smoke free days, that's about 4 and a quarter months. I am amazed. I had to go to a conference last week for my work in San Antonio Texas. I took my husband and after the conference we visited his brother and sister-in-law in Eastland Texas. My brother-in-law has been smoke free for 4 years and my sister-in-law for 2 years. I was happy about that cause no one smoked in the house which made it easy for me. The drive there and back was not so hard with my husband smoking all the time cause he smokes around me all the time. I am very happy about the 132 days!!!!!!!!!!
I came across this picture that I wanted to share with the ex community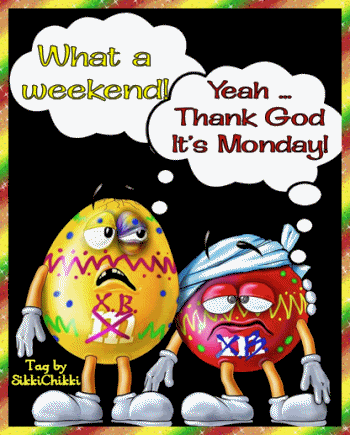 HAPPY MONDAY!!!!!!!!!!!!!!
Comments (7)
ahhh man, san antonio is my home :)
wish I had known, Id hitched a ride, or offered you a smoke free one.
yucky shame you had to be round that smell, but how was SA?
lol @ M&Ms ...
congrats on your amazing quit !
TheNewMe_Jo 1895 days ago
Congratulations on 132 days!!!!!!!! I love that picture.
BobbyMaynard 1895 days ago
Great to see you Terri! Congrats on 132 days!!!
Strudel 1895 days ago
Great to see you Terri and CONGRATS on DAY 132...I miss you..me
Ex_Nancy 1895 days ago
way to go girl.....congrats on a 132 days.
bella65 1895 days ago
More Posts From This User
Log In to the EX Community
Already a member?